First-Rate Disinfection Services for Residences in Tampa, FL
Through disinfection services, Paul Davis is here to protect your home in Tampa, FL. Even with a nationwide pandemic, Paul Davis has not lost our focus on what we do: supporting you and offering the utmost care when you need it most. As a prominent property restoration company, we know what it takes to eliminate viruses and bacteria.
Keep Your Home Protected
Here are some of the ways we maintain your safety in the Tampa, FL, area:
Administering disinfectants and cleaning: At Paul Davis, disinfection is part of our job and we have the correct tools and equipment to address viruses, bacteria, microbial growth and other pathogens.
Taking the correct precautions: Prior to entering your home, we will confirm that we're healthy and verify that you are too so that no one is put at risk. In addition, we will wear shoe covers so that nothing will be tracked into your home and working with face masks.
Provide information: We will give our customers information about maintaining their health and safety. We invite you to ask questions about pathogens in the home and we will answer according to the most recent company updates and procedures.
We Take the Necessary Steps for You
Our goal is to keep you safe, especially as we're all dealing with the impacts of the COVID-19 pandemic. Our commercial disinfection services in the Tampa, FL, area consist of:
Sanitizing your building by properly applying disinfectants
We are EPA and FDA approved to combat the most common viruses
We meet strict standards
In addition, we use the most advanced methods in industry-standard cleaning to deliver the finest results. These consist of:
ULV Fogging: This is a pre-emptive service that cleans and covers walls, floors and other horizontal surfaces.
Fogging with Horizontal Surface Wiping: For surfaces that experience a lot of contact such as desks, telephones, computers, etc.
Fogging with Full Wiping: Industry accepted measures for confirmed cases of COVID-19. This is a extensive cleaning service that uses disinfectants to clean your facility.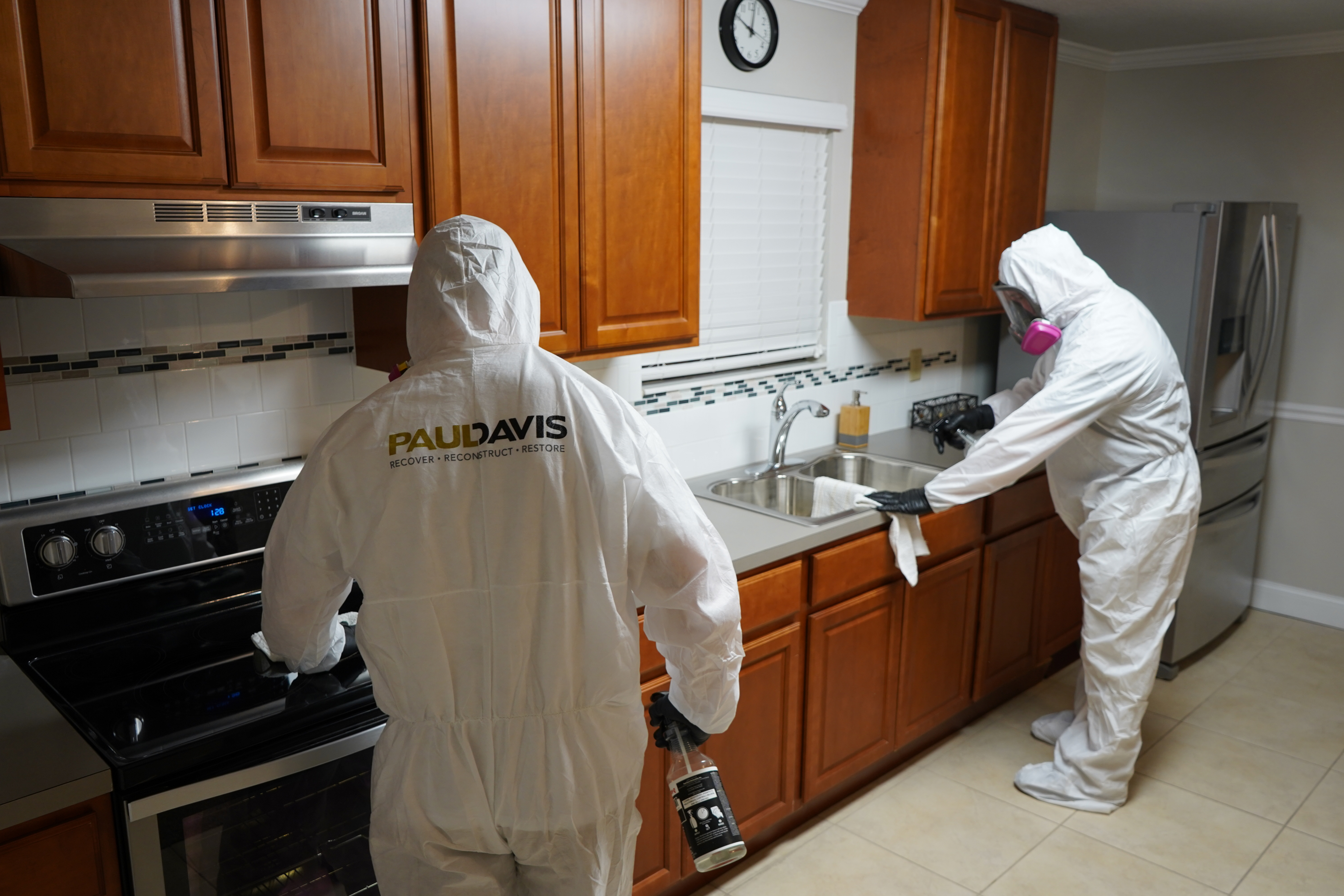 Let's Keep Everyone Safe
Cleaning and disinfecting is one of several services Paul Davis offers, and our background over the years is a benefit for you. We use the proper materials, methods and tools to combat viruses, bacteria, microbial growth and other pathogens, so you can trust us to deliver tranquility while we disinfect your property.